GAMING PC OF THE MONTH
Limited time sale on our Vortex Illusion Gaming PC!
Powered by the latest 9th Gen Intel® Core™ Processor with GeForce RTX™ 2080 graphics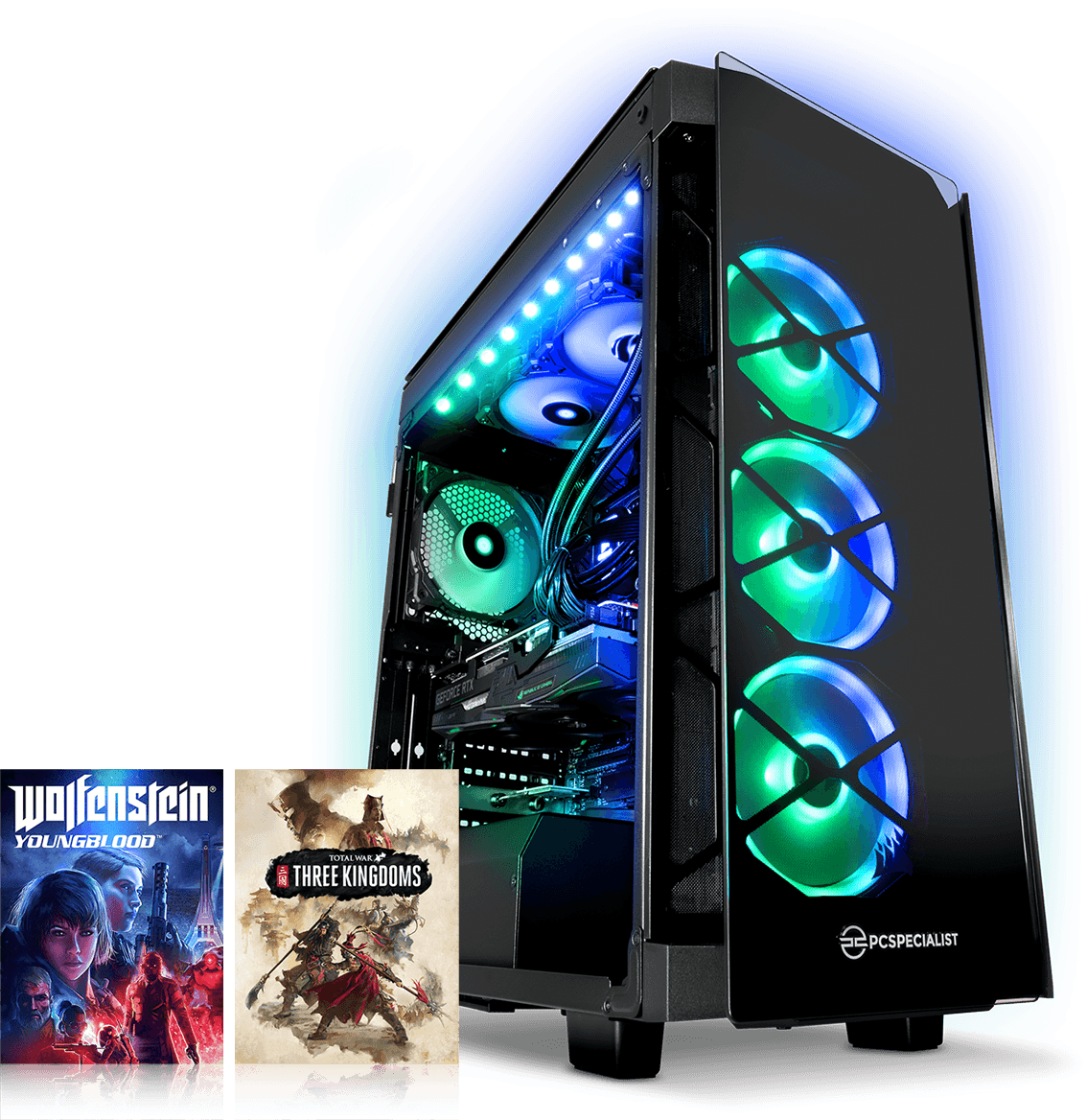 Vortex Illusion
The Vortex Illusion features a range of quality components combined to provide the best gaming experience. Featuring the latest 9th Gen Intel® Core™ i7-9700K Eight Core Processor and a high end ASUS® ROG STRIX GeForce RTX 2080 Graphics card.
Overclocked Intel® Core™ i7-9700K Eight Core Processor
16GB Corsair VENGEANCE DDR4 3000MHz (4 x 4GB)
ASUS ROG STRIX GeForce RTX 2080
2TB Seagate Barracuda HDD
512GB Intel® 760p M.2 NVMe SSD
ASUS® ROG STRIX Z390-F GAMING Motherboard
Corsair Obsidian Series™ 500D SE CASE
Genuine Windows 10 Home
Now:
£1,999
Was:
£2,299 (SAVE: £300)
Prices are correct at time of creation. Recommended retail pricing may vary based on component market price fluctuation. Pictures shown are for illustration purposes only. Actual product may vary in specification and aesthetics.
Promotional codes are issued based on stock levels and limited quantities are available. Offer is only available whilst stocks last.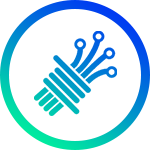 Cable Managed
Our fully trained and experienced technicians will ensure your gaming PC is fully cable managed, effectively hiding any unnecessary cables and giving your PC a neat and tidy aesthetic.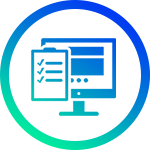 Thoroughly Tested
Following the installation of the operating system and drivers; each of our PCs are put through their paces in a burn-in test over a 24-hour period to ensure their stability and performance.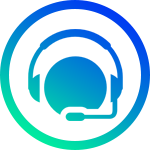 Warranty & Tech Support
All of our PCs come with 3 year standard warranty with upgrade options available. PCSpecialist have a fully trained team of support staff who are on hand to provide you with the highest level of support.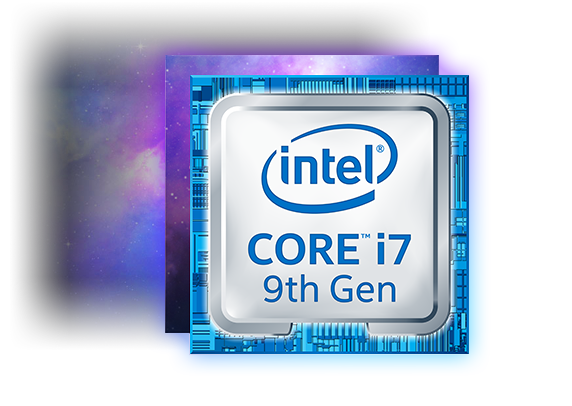 9th Gen Intel® Core™ i7-9700K Processor
Take your gaming to the next level with the 9th generation of Intel® Core™ processors.
The Vortex Illusion will have the power and responsiveness to help your productivity soar. Experience amazing gaming performance, seamlessly edit and share 360 video, and enjoy fantastic 4K Ultra HD entertainment with the Intel® Core™ i7-9700K.
GEAR UP FOR BATTLE
With Intel® Core™ Processors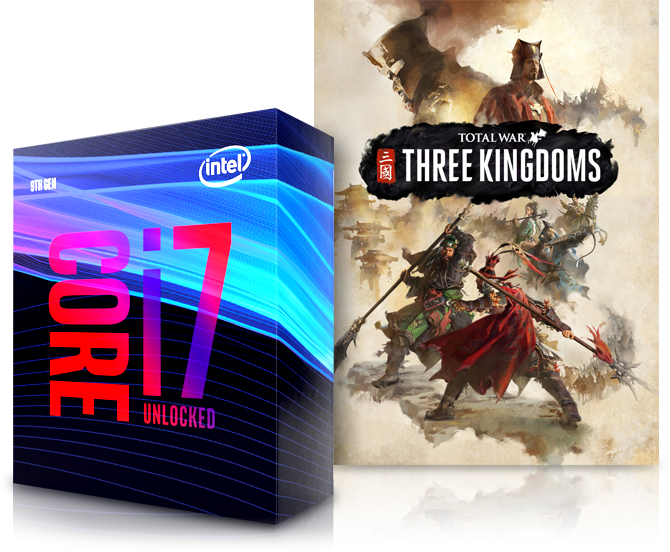 Total War: THREE KINGDOMS is the first in the multi-award-winning strategy series to recreate epic conflict across ancient China. Combining a gripping turn-based campaign game of empire-building, statecraft and conquest with stunning real-time battles, Total War: THREE KINGDOMS redefines the series in an age of heroes and legends.
Get Total War: THREE KINGDOMS and much more with a purchase of a Vortex Illusion gaming PC.
* Please visit the promotion page for more information and for Terms & Conditions.


NVIDIA® GeForce RTX™ 2080
The GeForce RTX™ 2080 is powered by the all-new NVIDIA Turing™ architecture to give you incredible new levels of gaming realism, speed, power efficiency, and immersion. This is graphics reinvented. RTX. It's On.
Outshine the competition. The ROG Strix GeForce® RTX 2080 features Aura RGB lighting on both the shroud and backplate. Synchronize your lighting with Aura Sync and experience a symphony of lights from your graphics card.
BORN TO HUNT
BUY GEFORCE RTX™, GET WOLFENSTEIN®: YOUNGBLOOD™.*

Immerse yourself in the ultimate co-op experience powered by NVIDIA® GeForce RTX™. With the revolutionary RTX platform, maximise performance and visual fidelity with real-time ray tracing and programmable shading. RTX technologies enhances the realism in a twisted, alternate reality 1980's Paris as you attack the regime in the first modern Wolfenstein co-op adventure, Wolfenstein®: Youngblood™.
For a limited time, get Wolfenstein®: Youngblood™ with a purchase of a Vortex Illusion gaming PC.
* Terms and conditions apply.
Average FPS @ 1080p Max Settings*
League of Legends
270 FPS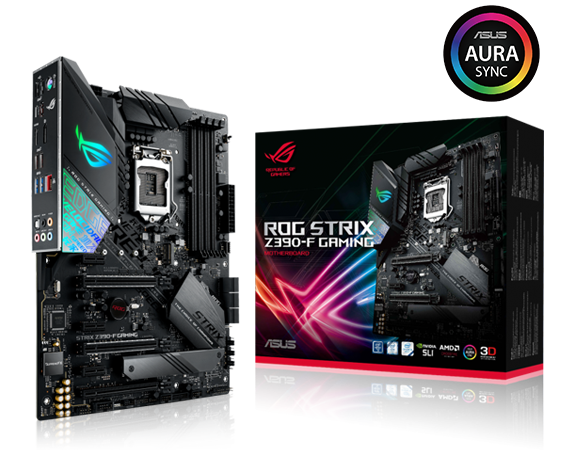 ROG Strix Z390-F Gaming Motherboard
ROG Strix Z390-F Gaming amps the power delivery and stacks a comprehensive set of cooling options to tame Intel's latest CPUs.
Together with a wealth of enhancements, including one-click optimisation, the latest connectivity and futuristic styling with onboard illumination, ROG Strix Z390-F Gaming makes a formidable foundation for ATX gaming builds that go above and beyond.

What is Powered by ASUS?
Powered by ASUS PCs are designed by PCSpecialist using award-winning ASUS components in order to create the highest-performance PCs available. The components are precisely matched to create a perfect balance and each system has to be approved not only by the partner themselves, but by the local ASUS office and ASUS headquarters in Taiwan. Only then may it carry the name, 'Powered by ASUS'.
The Vortex Illusion is proud to be labelled as 'Powered by ASUS', combining the formidable foundation of the ROG Strix Z390-F Gaming Motherboard with the enthusiast-level ROG Strix GeForce RTX™ 2080.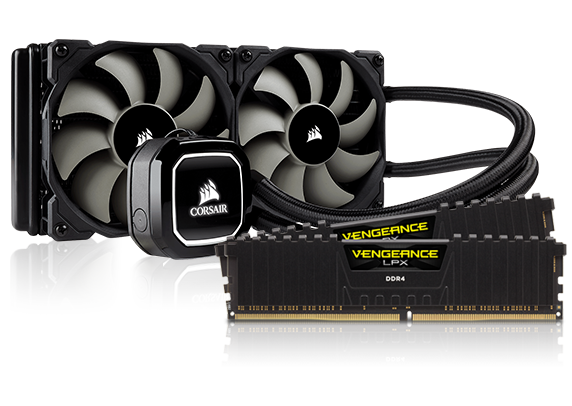 DDR4 VENGEANCE Memory & Hydro Series™ H100x Cooler
VENGEANCE LPX memory is designed for high-performance overclocking. The heatspreader is made of pure aluminum for faster heat dissipation, and the eight-layer PCB helps manage heat and provides superior overclocking headroom.
The CORSAIR Hydro Series H100x is an extreme performance liquid CPU cooler that packs dual 120mm fans and a 240mm radiator into a simple, no-fuss package.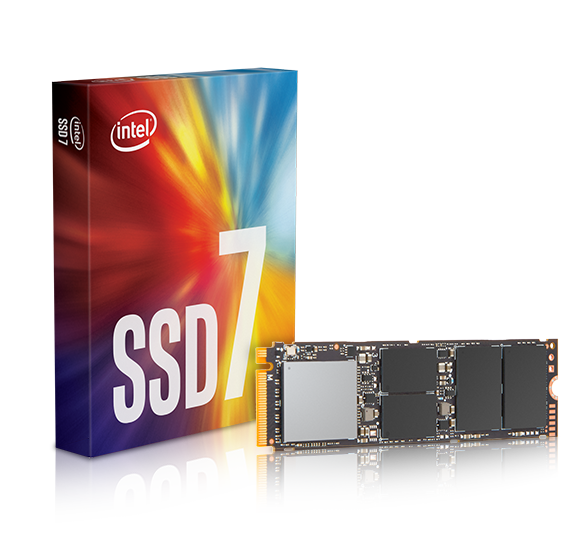 Intel® SSD 760p Series
Boot up, load in and game faster with the Vortex Illusion Gaming PC - featuring the latest Intel® SSD 760p Series. Featuring sequential reads of up to 3,230MB/s, you can expect rapid performance in your gaming, entertainment and productivity.
The Intel® SSD 760p Series combines PCIe* performance, versatile capacities, and high-quality Intel® 3D NAND technology to deliver twice capacity, twice the performance, and up to 50% of the power consumption1 than its previous generation – the Intel® SSD 600p Series
1. Power consumption comparison: MobileMark 2014 V1.5. Drives being compared: Intel® SSD 600p vs Intel® SSD 760p. System: Lenovo* Ideapad 720s. Processor: Intel® i7-8550U @4.0 GHz Turbo Frequency, 8T/4C, 8MB cache, 15 W TDP. OS: Windows 10 Pro (x64). Drive is configured as primary drive plugged into M.2 slot through a adaptor card and power measured and collected using Agilent 6705B while running MobileMark 2014 V1.5
* Other names and brands may be claimed as the property of others.

The Best Windows ever for gaming
Watch, interact with, and influence streamers in real-time with Mixer.2

Game Mode moved to the Game Bar, so you can easily enable or disable it depending on what you're playing. Bitrates change smoothly during Mixer broadcasting.1

Play games like Gears of War 4, Forza Horizon 4, Halo Wars 2 in 4K resolution on Windows 10. With four times the pixels of standard 1080p HD, 4K offers the clearest, most realistic graphics possible.3

DirectX 12 games unlock the full capabilities of your PC's video hardware to deliver incredible visuals and improved performance. At the heart of DirectX 12 is the latest version of Direct 3D. Faster and more efficient than ever before, maximise the use of existing graphics hardware.4

1 Performance varies based on PC hardware specifications.
2 Broadband internet required for some features. ISP fees apply.
3 Games sold separately. 4K functionality available with supported games, monitors and graphics chips. Check PC to determine graphics chip compatibility.
4 DirectX 12 only available with supported games and graphics chips. Check PC to determine graphics chip compatibility.
* Monitor not included with the PC of the Month.